What is Google Fred Update and Why You Should Worry about it
On 9th March 2017, Search Engine Land reported what was known as the Fred Update – an unconfirmed Google ranking update which seemed to target more of the link quality aspects of the overall algorithm.
It's noteworthy that the update was not officially announced by Google, but just speculations floating around the webmasters' world and various forums where many noticed fluctuations in their search engine rankings.
On 28 March 2017, Sistrix, an SEO software services provider, released their research findings based on analysis of 300 sites that were affected by Fred Update.
Here's what they concluded:
"…advertisement, outdated, thin and scraped content, as well as incomprehensible articles made up of 300 word 'SEO texts' pumped to the brim with main keyword mentions and void of any useful information or a sense of readability."
So, essentially, Google has been continuously releasing updates to devalue sites offering "little or poor quality" content.
What does a Fred-affected site look like? Look at the screenshot below.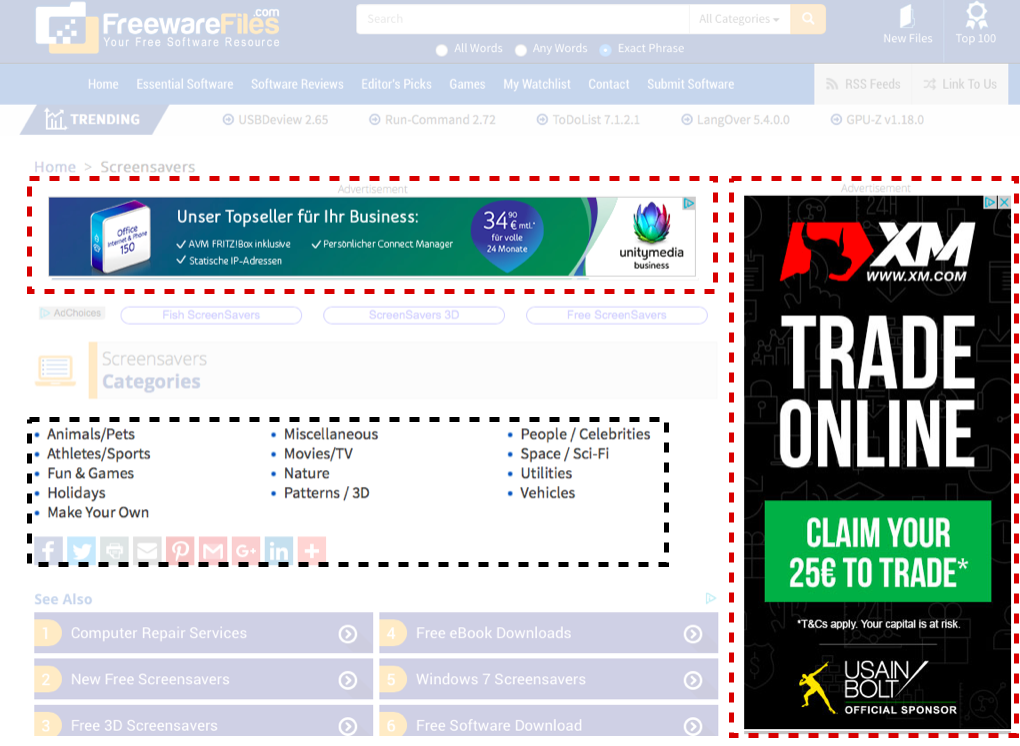 Why You Should Worry about Google Fred Update
Google has already been after sites that purposely put ads above the fold pushing down the main content below, and it hasn't gone down well with Google due to the poor user experience it creates. When this happens on mobile devices, Google takes it even more seriously, sending warnings to webmasters who resort to the approach.
If you're running AdSense on your site, it's therefore, wise to ensure a healthy text to ads ratio above the fold. On mobile devices, don't display any ads above the content at all.
The problem with many webmasters is that they show an equal number of ads on every page regardless the volume of content. I'd recommend displaying fewer ads on pages that have little content (300 words or so).
At the end of the day, you want to create a good user experience for your visitors.
Let me what you think about Fred Update.